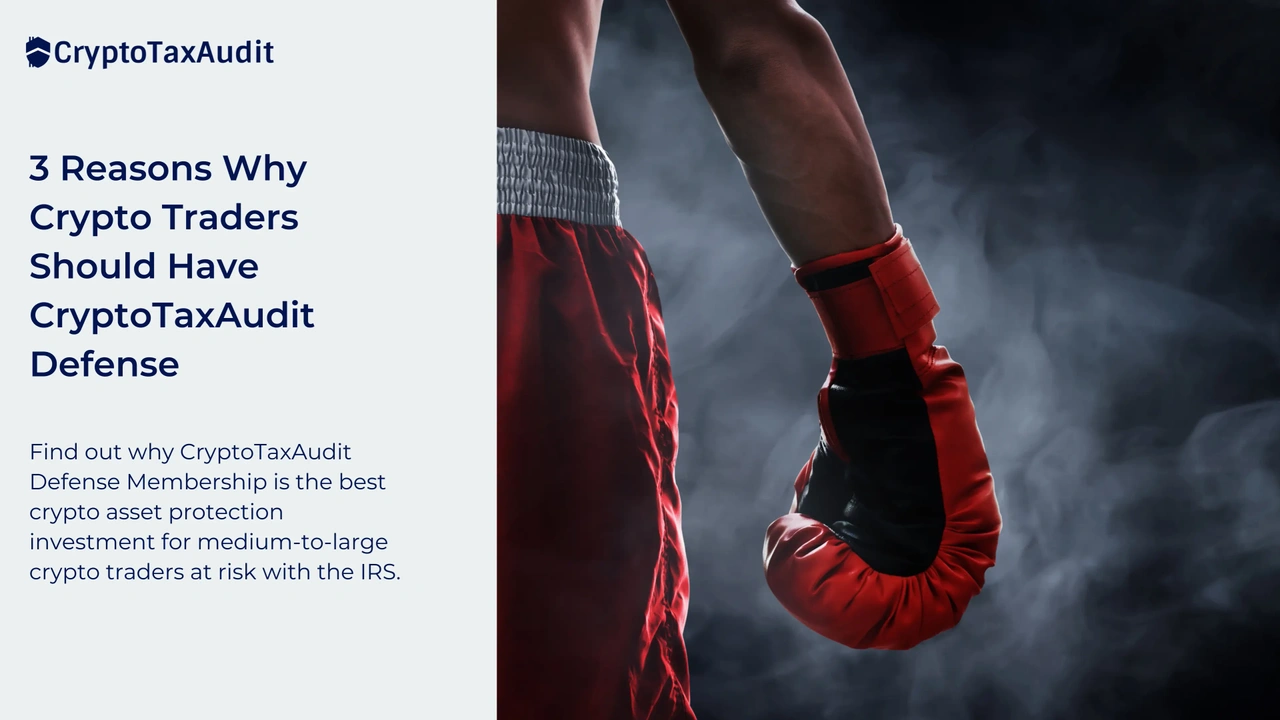 Find out why CryptoTaxAudit Defense Membership is the best crypto asset protection investment for medium-to-large crypto traders at risk with the IRS.
It's been a bullish year for crypto traders.
Cryptocurrency has been our glimmering global hope through a bleak and uncertain 2020.
If you haven't protected your most significant bullish assets with CryptoTaxAudit defense, give us this opportunity to enlighten you with just three reasons why you should.
COVID-19 has exposed many weaknesses in our current financial system, creating a demand for innovative blockchain solutions.
Before COVID-19, most people weren't keeping tabs on the economic factors that make crypto significant. And they didn't need to.
But since the pandemic — Governments worldwide have reduced the value of the dollar, causing inflation by overprinting money.
With major companies like PayPal and Square placing their bets on crypto, pushing it to the mainstream, there's been more interest in cryptocurrency than ever before.
Despite many economic, political, and social obstacles, the pandemic has thrust digital innovation and the acceleration of a cashless society straight into the mainstream.
The bottom line is that COVID-19 has significantly accelerated the adoption and interest in crypto worldwide, and that doesn't exclude the IRS.
The Money Making Arm of the U.S. Is Cracking Down on Crypto Traders
Many people intrigued by crypto began creating crypto wallets at home.
While the government simultaneously weakened the dollar by printing $13 trillion to deal with the devastation of families struggling from the pandemic.
Therefore, it's no accident that as a result the IRS (the U.S. government's money-making arm) has had no shortage of crypto-related crackdowns to recoup money lost, and it's likely only going to worsen due to need for clearer crypto regulations.
So, without further ado,
For these three reasons, you shouldn't walk away from this message without signing up for a CryptoTaxAudit Defense Membership to protect your most significant crypto assets.
Don't line the pockets of the IRS rather than your own.
3 Reasons Its Imperative For Crypto Traders To Have A CryptoTaxAudit Defense
1. The IRS has moved the infamous Virtual Currency question; "At any time during 2020, did you receive, sell, send, exchange, or otherwise acquire any financial interest in any virtual currency? YES or NO." from a less critical Schedule 1 to the most prominent Tax Form 1040.
Related: Crypto Tax Reporting Becomes IRS Top Priority – The New 1040 For 2020
This change highlights the imperative that the IRS is planning on crypto enforcement.
Like many traders I've talked to, you may not have reported your crypto in the past.
Therefore, like many crypto traders, you may not be reticent to say "YES" here, which spells big trouble with the IRS.
If you find yourself in this quandary, do not wait another moment to sign up for a CryptoTaxAudit Defense Membership.
You're going to need our help, and we are one of the few Crypto Tax Law firms that can actually defend you against an IRS audit.
We have an ethical obligation to do honest reporting, and we have additional tools like tax amnesty to help get you back into compliance.
2. The other massive issue is that you may not have done your prior tax returns very well. The statute of limitations is generally three years from when you filed the tax return unless you had to file one of the anti-money laundering forms, which almost all crypto traders (except for the smallest ones) would have to file.
In this case, the statute of limitations for the return is now six years.
Let's say the return on filing this year, 2020, is for the 2019 tax year. So it's open until 2026 for an audit, which means that the IRS can go back into 2014 for audits.
If you failed to report a significant amount of income, let's say you didn't report your cryptos gains in 2017. Technically, the IRS would consider failure to report income tax evasion, and you lose all statute of limitations protection entirely.
Likewise, if you never file the anti-money laundering forms, your return no longer has a statute of limitations protection.
That means there's no limit to how long they can come after you, in which case a CryptoTaxAudit Defense Membership to defend yourself is an absolute no-brainer for any medium to large crypto owner.
If an amended tax return is looked at by an IRS agent, it extends the statute of limitations another three years.
Get aCryptoTaxAudit Audit Defense Membership and monitor to see if that tax year should be amended. You can monitor, amend, file, and fix - before the auditors can evoke the audit. Save 20 - 40% accuracy penalties. Our membership is for crypto owners that don't want to create this problem and get stuck without a solution defense.
3. The final reason is that many crypto traders cannot pay the tax if there were to amend a past crypto return.
Say you had significant gains in 2017, and they crashed in 2018. You would have to reinstate it.
But what if you don't have money to pay the gain in 2017?
Even though you want to do what is right, you can't afford it like many other crypto traders.
CryptoTaxAudit Defense Membership Is The Best Investment For At-Risk Crypto Traders
CryptoTaxAudit Audit Defense Membership is the best investment for your crypto assets if you are at risk with the IRS. And most medium-to-large crypto traders are.
The price for our CryptoTaxAudit Defense Membership is too reasonable not to do it.
We have an ethical obligation to do honest reporting and not lie.
And like many, you could have done a lot better crypto reporting in the past.
So from now on, it's essential always to give your best effort when signing your crypto tax return.
We want you to feel safe and sleep at night.
Most importantly, we want your crypto assets to go #ToTheMoon, and we'll be waiting for you when you get there.
We always aim for true, complete, and correct at signing, and we expect you to walk away with nothing less than a bulletproof crypto tax return with CryptoTaxAudit.
Remember, no cryptocurrency tax return is too complicated.
Related Reading:
Everything Crypto Traders Need To Know About An IRS Audit